Vampire Academy
summary:
Lissa Dragomir is a Moroi princess: a mortal vampire with an unbreakable bond to the earth's magic. She must be protected at all times from Strigoi; the fiercest and most dangerous vampires--the ones who never die.
The powerful blend of human and vampire blood that flows through Rose Hathaway, Lissa's best friend, makes her a Dhampir; she is dedicated to a dangerous life of protecting Lissa from the Strigoi, who are hell-bent on making her one of them.
After two years of illicit freedom, Rose and Lissa are caught and dragged back to St. Vladimir's Academy, hidden in the deep forests of Montana. Rose will continue her Dhampir education. Lissa will go back to being Queen of the elite Moroi social scene. And both girls will resume breaking hearts.
Fear made Lissa and Rose run away from St. Vladimir's--but their world is fraught with danger both inside and out of the Academy's iron gates. Here, the cutthroat ranks of the Moroi perform unspeakable rituals and their secretive nature and love of the night creates an enigmatic world full of social complexities. Rose and Lissa must navigate through this dangerous world, confront the temptation of forbidden romance, and never once let their guard down, lest the Strigoi make Lissa one of them forever...
download
Richelle_Mead_-_Vampire_Academy_1
----------------------------------------
summary
Rose Hathaway's got serious guy trouble. Her gorgeous tutor Dimitri has his eye on someone else, her friend Mason has a huge crush on her, and she keeps getting stuck in her best friend Lissa's head while she's making out with her boyfriend, Christian. (So not cool).
Then a massive Strigoi attack puts St. Vladimir's on high alert, and the Academy crawls with Guardians--including the legendary Janine Hathaway...Rose's formidable, long-absent mother. The Strigoi are closing in, and the Academy's not taking any risks. This year, St. Vlad's annual holiday ski trip is mandatory.
But the glittering winter landscape and the posh Idaho resort only provide the illusion of safety. When three students run away to strike back against the deadly Strigoi, Rose must join forces with Christian to rescue them. Only this time, Rose--and her heart--are in more danger than she ever could have imagined...
download
Richelle_Mead_-_Vampire_Academy_2_Frostbite
----------------------------------------
Succubus Series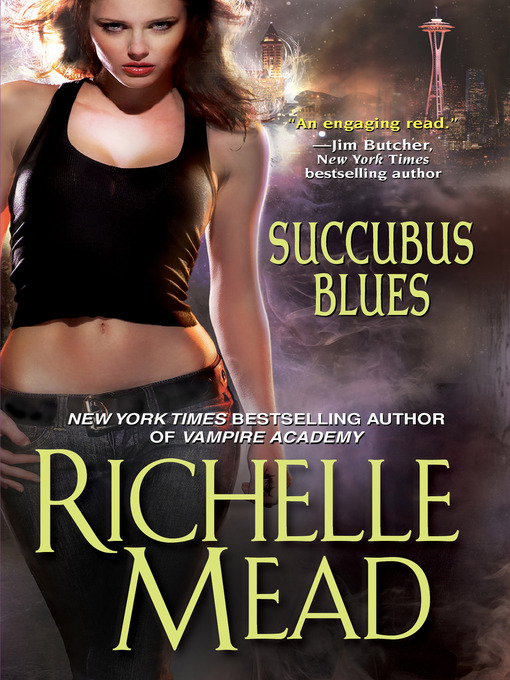 As if love wasn't hard enough! Imagine not being able to touch your boyfriend without sucking away his soul. Welcome to the world of Georgina Kincaid, a reluctant succubus who always seems to find herself in the middle of supernatural intrigue...
This adult urban fantasy series marked Richelle's debut as a published writer. NYT Bestselling author Jim Butcher had this to say about Succubus Blues: ""...an engaging read, with an unusually tangible, believable, living story world, featuring a protagonist of unexpected depth and sympathy."
List Books inside the file :
#1 - Succubus Blues
#2 - Succubus on Top
#3 - Succubus Dreams
#4 - Succubus Heat
download
Succubus_Series_Book 1-4
password: georginaidws
source: http://idws.in/97860